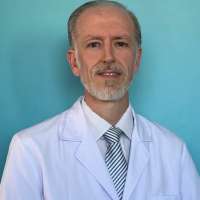 SANTIAGO ALBERTO ZUND
Argentina

Attending Surgeon, Head and Neck Service, Instituto de Oncología "Ángel H. Roffo", University of Buenos Aires, Argentina.
Assistant Professor, University of Buenos Aires and University of La Plata, Argentina.
Active Member at Argentine Association of Head and Neck Surgery, Argentine Society of Endocrinology and Metabolism and Latin American Thyroid Society.
Corresponding Member at American Head and Neck Society, American Thyroid Association and International Federation of Head and Neck Oncologic Societies.