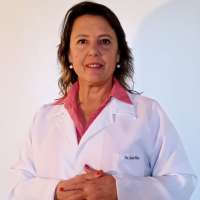 CLAUDIA GABRIELA PELLIZAS
Argentina

Educational degrees: 1) B.S. Biochemist, 2) B.S. Pharmaceutics, PhD in Chemical Sciences. Faculty of Chemical Sciences (FCQ) - National University of Cordoba (UNC).
Present positions: 1) Principal Researcher from the Argentinian Research Council (CONICET) at the Center of Clinical Biochemistry and Immunology (CIBICI); 2) Associate Professor at the FCQ-UNC; 3) Director of the specialization degree in Endocrinological Biochemistry at the FCQ-UNC.
Leader of a research Lab. Focus of research: Thyroid hormone functionality in normal and pathological conditions.